Meet Our Team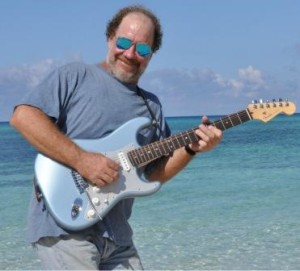 Mitch Rolling: Mitch has been a resident of Grand Turk since 1980 and has logged nearly 10,000 dives on its 7000+ foot wall. When he started Blue Water Divers in 1983, he had one boat and an old compressor. Mitch has intentionally kept the business small but is pleased that Blue Water Divers has grown to 2 boats, a professional team of five, a retail dive shop and a full PADI dive training facility on the property of the Osprey Beach Hotel. Mitch believes in your consummate experience being intimate and personal over making a fast buck. He has a wealth of experience gained over his many years running Blue Water Divers on Grand Turk and still takes great pride in helping make your diving holiday a memorable one.
Mitch is also an accomplished musician. His CDs are available online as well as at the Blue Water Divers office. He plays live two nights a week at hotels on Grand Turk…our very own Dive Master Troubadour.
When it comes to staff, Mitch makes sure that we only employ the best. We have two PADI dive instructors, who are both experienced and knowledgeable about the local wall diving.  All of our staff feel very strongly about diver safety, environmental responsibility, and guest service.
We'd like to introduce you to the rest of the Blue Water Divers Family: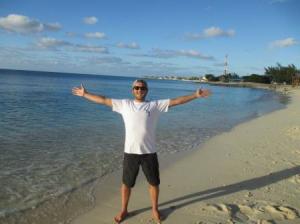 Henry Harries-Jones:  Henry joined our team in 2014 from the United Kingdom.  He has taught scuba diving in locations such as Thailand, Greece, Madagascar, and Australia.  His time as a PADI instructor was originally planned as a gap year (or a year break, for those of you not from the U.K.) between high school and university, but Henry has now been a PADI Instructor for over seven years.  We look forward to having Henry continue to extend his "gap" on Grand Turk with the Blue Water Divers team for many years to come.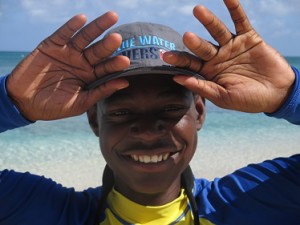 Kingdry Elvaris:  A native of Grand Turk, Kingdry joined our team in 2015. Kingdry has recently completed his PADI Divemaster, and can be found on both snorkel and dive tours.  Be careful when you are around him though… His laugh is known to be highly contagious!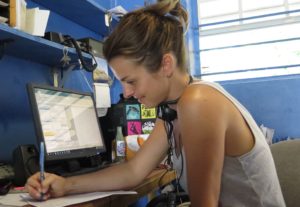 Kristen Brott: Kristen joined the Blue Water Team early in 2016 and originally comes from Canada. She has been avoiding the Canadian winters successfully for over 6 years! Kristen comes to us with a hospitality and office administration background. Always at the end of the phone or email, she is happy to help with any questions or concerns you might have. Just don't ask to take her picture!